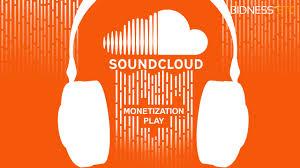 Soundcloud
Last Updated on December 10, 2016
Soundcloud is one of the uniquely designed music streaming platform that allows you to play, share, create awesome tracks anywhere anytime. You can instantly share sounds with your friends, dear ones within a fraction of seconds. Entertain yourselves with the new and uniquely designed app that is being popular all around the globe. The application allows you to explore more and more each day. There are million of users that are using this application to create music, search for the trending music and the audio feeds online like never before. Soundcloud allows you to engage yourselves into the world of music where you can pause, play, listen to the music the way you desire. One of the easiest way to stay connected is to grab the social media where you can share them on Facebook, Twitter, Tumblr and so on. Play sounds with the Wifi data, can also instantly reshuffle your likes and dislikes in the trending music format or the playlist. Soundcloud is all about the fresh songs, mashups, remixes, trending music and other rarities that are unavailable somewhere else. You can get connected to the stream wherever you wish for. Just a single click and you are updated with all new music updates, new and trending music all over.
Awesome Features:
Users can view their top fans on Soundcloud and also the countries where their tracks are popular.
Pro users can easily reach out to their top fans with the help of SoundCloud messaging.
Users can also view the tracks that are mostly played, reported, downloaded, commented or reposted mostly.
Users can also view who is viewing their sound or the tracks.
Register or login via google+ or facebook.
Shuffle likes, music or playlists.
Browse tracks by your genre.
Discover trending audio feeds and music.
Pause, Play and skip music tracks from the lockscreen.
Listen to the stream wherever you are using your Wifi data.
Find by name, tracks, artists and other users.
Subscribe and easily earn money.