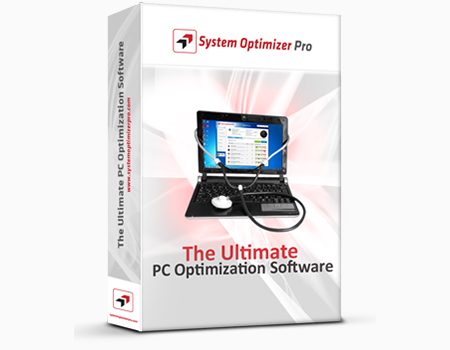 System Optimizer Pro – Best PC Optimization Software
Last Updated on December 26, 2017
System Optimizer Pro is specifically created for home users to provide computer maintenance services that are headache free, time-efficient, and of the highest standard.
Optimizing Startup Items
In the course of using your computer, you will install several different applications. Many of them are tools for updates that run automatically every time the computer starts. You can usually see their icon in the notification area in the taskbar. Often you go through the process of deleting these but at start-up your PC tries to launch programs that you have already gotten rid of. By optimizing your system startup, System Optimizer Pro will increase the efficiency of your startup process by removing these broken links/file paths.
Registry Clean-up
System Optimizer Pro scans and removes invalid registry files and keys. Regular use of this program will make your registry more stable and reduce error messages.
Optimize Online Browsing
As you surf you accumulate and delete various toolbars and objects on your Internet Explorer. System Optimizer Pro scans Internet Explorer for missing references to browser helper objects, toolbars and extensions and removes them up to provide you with a smoother surfing environment.
Regular Product Updates
The System Optimizer Pro regularly updates its database to ensure the software accurately identifies invalid entries. The development team is also dedicated to improving software features and ensuring ease of use for users.
Easy Access Assistance
The System Optimizer team prides itself on putting customers first. Our support representatives are available by email, phone, and mail to make getting a hold of us as effortless as possible. For more information, please go to our Contact Us page.