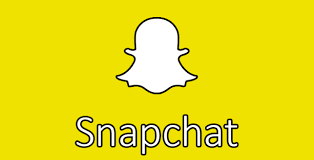 Snapchat
Last Updated on December 10, 2016
Snapchat is an instant photo sharing application that lets you click pictures and send them to friends, who can see them foe a maximum of 10 seconds before the moment they are actually disappeared. The application is a convenient and an easy way to share the snaps with your friends and family the moment you desire. Snapchat perfectly gets you to an awesome way of connecting to your dear ones anywhere, anytime. The concept is really simple; you take the photographs with the in-app camera, can add upto 40 characters of the text, can draw anything, share videos, audios and lots more. The application is enhanced with the various features that includes pencil to draw the old moustache, devil horns, also can select which feature you want to have, which friend can view your pictures and can easily customize them. Snapchat allows you to easily explore a unique range of editorial angle.
Awesome Features:
Instant snaps at a particular time.
Easily customizable user interface.
Can instantly send pictures with 40 characters of text.
Can draw anything on the pictures.
User can customize the friends who want to view these pictures.
Can save your messages perfectly each time.
Have enhanced features that allows you to connect perfectly.