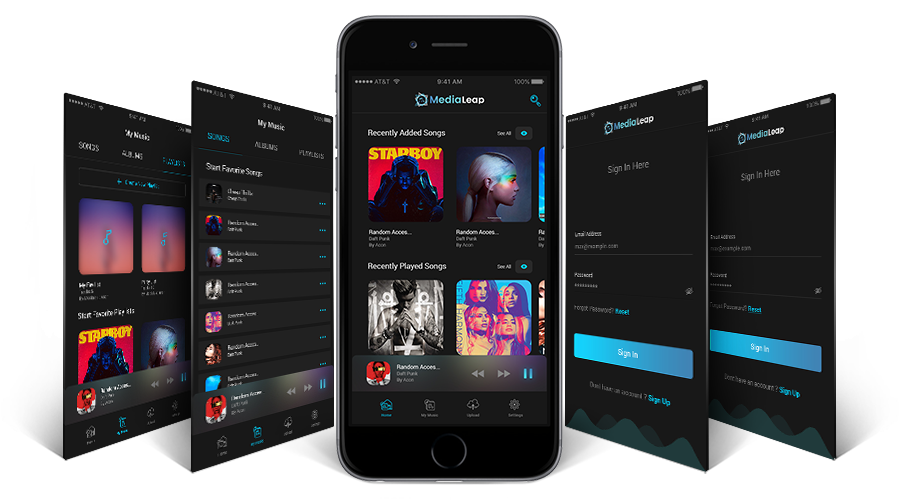 Media Leap – Best Music Streaming App For iOS And Android
Last Updated on August 31, 2022
Music lovers and artists must have experienced the power of effective digital technologies such as file uploading, sharing, and music streaming using several social media channels.
Most of the service providers have aimed to be jacks of all trades, but a common user demands a focused, fast, and simple app. Media Leap's standalone music uploading and streaming app is an intriguing virtual place for music lovers where they can store their music.
Upload & Stream Music With Personal Music Library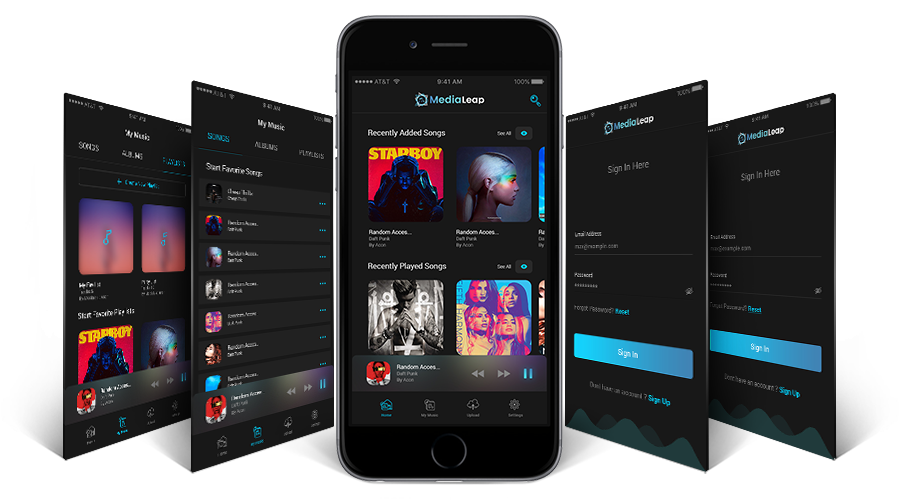 The app excels at bringing a free space to create your playlist in which you can store music files of different types such as MP3, OGG, FLAC. Listen to the soothing HD audio quality music via a web browser, or through an Android or iOS-enabled smartphone.
The unlimited space and high-quality streaming service is itself a thrilling service for music lovers. A never ending list of offerings is overwhelming for the users.
Media Leap Salient Features
For a clear-cut understanding, let's get to Media Leap features –
A personal music streaming service allows to upload music and listen to it online via a web browser, and mobile app (both iOS and Android),
You can upload music in any file format. The multiple files can be uploaded at a time.
Built-in search provides an option to create and search your playlist.
The editing and streaming of songs can be done effectively.
The offline library of songs can be created to provide anytime, anywhere music listening.
Our app is efficient to measure the reach of music with its variety of trend-based tracks. We offer a well-positioned platform that will be a wise choice for independent artists. The high quality and visibility options allow them to create their library.
Where & How You Can Upload Your Music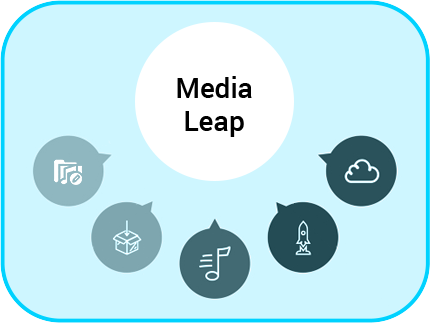 For an independent musician who wants to provide fans with the option of buying their music, uploading to Media Leap's app can create a first preview of his album. Who knows, you might have a huge fan following before you commercially launch your album.
We believe that if you are a rising artist, you should be putting quality time and effort into the creation of professionally crafted music videos rather than bothering about where and how you can upload your music by saving your dollars.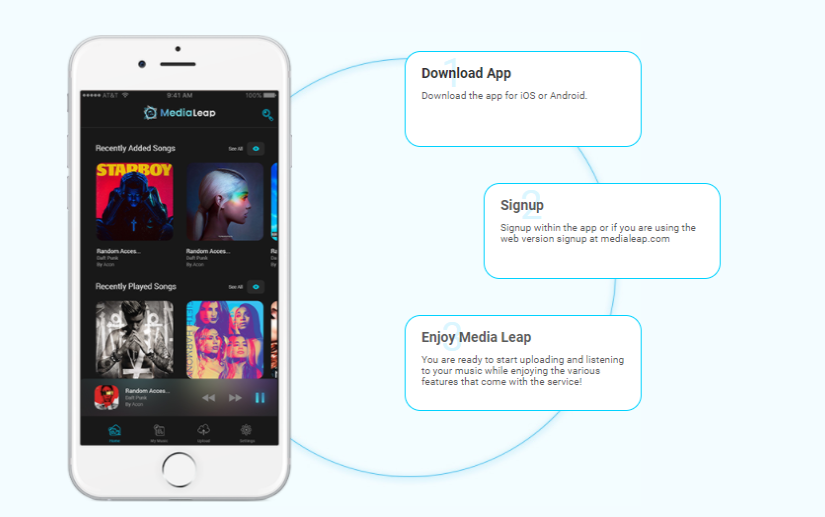 The app provides sufficient free space to start. Later on , you can take the monthly($5) or yearly plan($60).
Perhaps, you can listen to music, you created and can even edit it to improve its quality. We promote music streaming and uploading so that a piece of quality music can be created.
Why to Choose Media Leap to Upload & Stream Music
While still young in its existence, we have many music lovers who have joined with us. The app prides itself on offering superior quality audio for its users. Instead of working on profit margins, we would like to become your long term partners that can provide uploading and streaming services.Your feed will be valuable for further improvements.
Our creative team is working on providing many other features that will add in more value for the people who have joined us. So, be a runner-up and sign up to Media leap today! Our app stands out among the handful of options available among the crowded pack due to its unique feature sets.