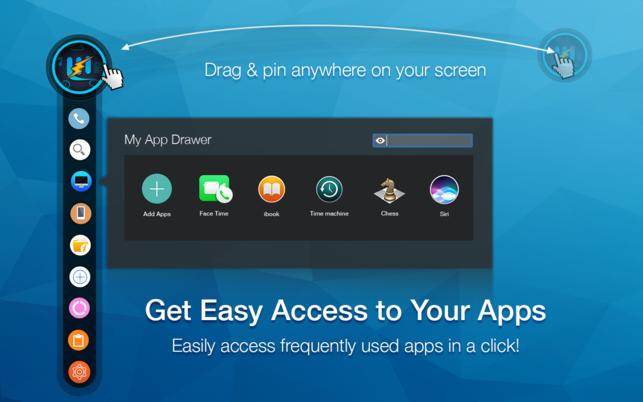 Power Widgets App For Mac – Reduce Memory Usage
Last Updated on September 5, 2018
Mac running slow? Not able to find stuff? or Need to know,
How To Reduce Memory Usage On Mac?
How do I clear up memory on my Mac?
How do I see what's taking up memory on my Mac?
How do I manage memory on my Mac?
How to reduce memory usage on mac?
Many a times our Mac gets too messy to find stuff. With too many folders, thousands of pictures, movies, games and apps, not only finding things become difficult but also system's performance gets affected.

Don't worry when your digital assistant is here to assist you with quick access to everything on your Mac.
What is power widget ? How do I reduce memory usage?
Power Widget is your free digital assistant that knows your digital needs and thus lets you find things on Mac very easily. This tool is designed and developed with the aim to give you the most delightful experience as a Mac user. With a number of features, this tool is all your Mac needs.
Although one can download specific app for each purpose but why make storage out of space when a single app can serve the purpose. There is no use of adding apps what you find interesting on your Mac.With the right widget, one can have access to all the required apps and info or other stuff without pausing your current activity. This is where Power Widget wins the game. And the most important factor is that it is customizable.
Features Of Power Widget Mac App

Highly Customizable
Lets you customize all your important settings in order to access your most frequently used apps, files and folders on Mac.
Trendy
Now access all your iOS and Android apps at one place. Keep all your favorite app here and use without any delay.
Memory Optimizer
Power Widget mac app allows you keep track of available disk space in real-time. This is how you can reduce memory usage on mac at the right time and thus, keep your Mac healthy and clutter-free.
File Helper
Having trouble in opening a file? Now easily find the unknown file  extension here and easily open fine in no time.
Keep Shortcuts
Now  place the shortcuts of all your prime folders in a single window and prioritize your work easily with the help of this powerful tool.
Clipboard
As we copy a new text, the previously copied data is lost. No need to worry now. You can keep record of all the recently copied content through the clipboard feature of Power widget. Thus, you can view them and use whenever required.
Why Use Power Widget Mac App?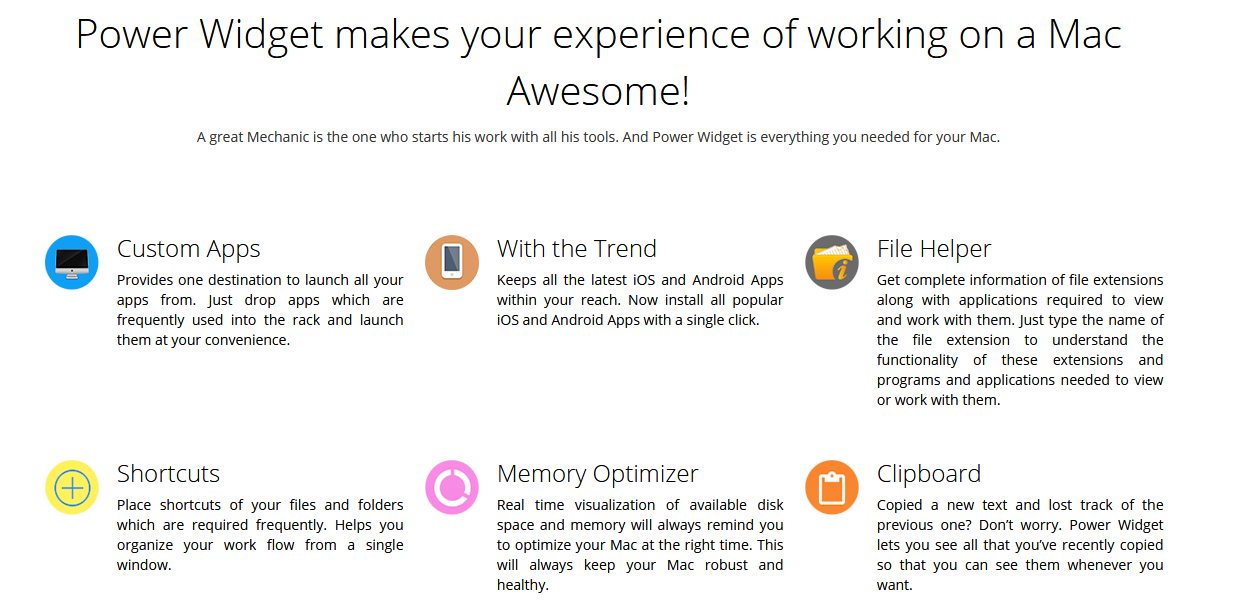 With Power Widget –
you can improve Mac's power life and keep your device running all day.
controlling Android power consumption is the Android power widget that's built right into the operating system.
You can simply drag all your most frequently used apps into the rack and launch them directly from here.
Installation of popular iOS and Android apps is possible on your Mac.
Increasing work efficiency of mac
Speeds up browsing and other tasks.
Simple and user-friendly interface
Organize your workflow
Launch this wonderful – Power Widget mac app and experience a completely new way to manage your Mac.
Related Posts: