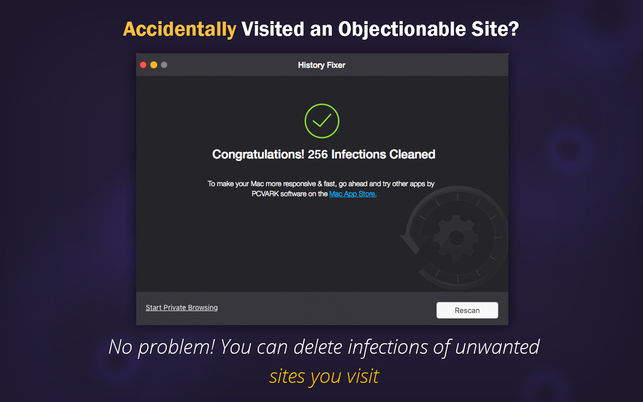 History Fixer App For Mac – Remove XXX History
Last Updated on September 5, 2018
Have you ever been redirected to an undesirable site by clicking on a suspicious link?This is due to compromised sites. May be the sites you visited are still saved on your Mac and thus, can be viewed by anyone. If yes, secure your browser with History Fixer app so that traces of all objectionable sites you visited can be cleaned without being tracked by anyone.

What is a History Fixer Mac App?
History Fixer is a necessary browser security tool for your Mac that lets you clean the traces of all objectionable sites you visited recently. With this tool, you can get the privacy you need.
Features of History Fixer : How to use history fixer app on mac?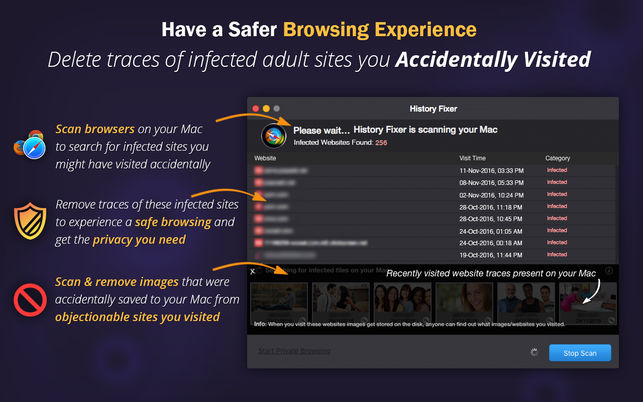 With this tool, you can easily scan for the hidden or unhidden traces of objectionable Sites that exists in the form of images, bookmarks, thumbnails or browsing history from the websites you visited recently on your Mac. Now that you are able to view all the traces, you can easily delete them all. It is an easy to use, safe and time saving app.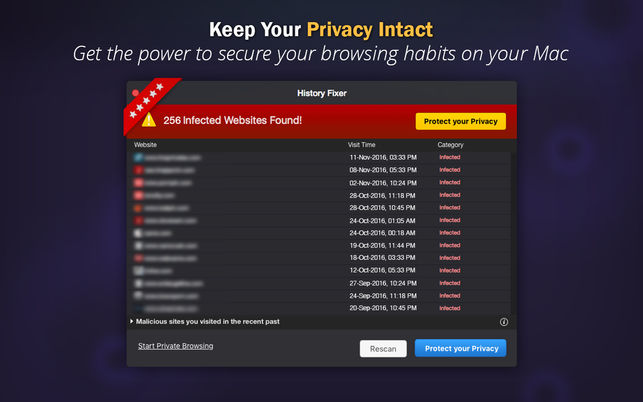 You can get the privacy you need by clicking the 'Protect your Privacy' button. It deletes traces of sites you unintentionally opened on any browser using your Mac.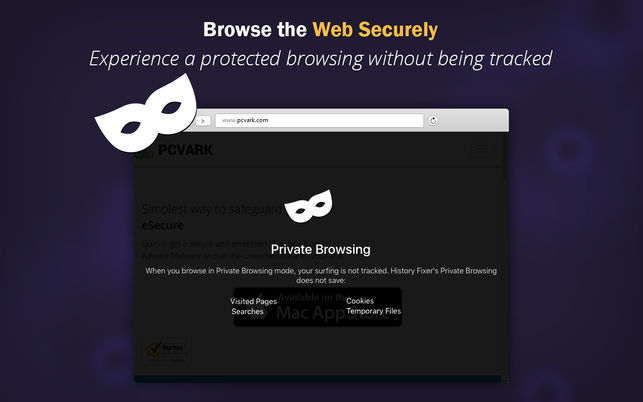 Private Browsing Window: With Private Browsing Mode, you can browse the web securely without being tracked. Your browsing is completely safe. Traces like browser history, cookies etc. are not saved on your Mac.
Benefits of History Fixer:

To avoid experiencing any unnecessary and unpleasant traces of infected sites, Use History Fixer App For Mac. Enabling the history fixer will let you enjoy a more safer browsing experience.
It will not only clear them but also keeps your Mac machine safe and free from any type of compromised data.
This app is designed with the aim to provide the user an easy to operate platform that can instantly remove unwanted traces in one single tap. This user-friendly tool ensures you surfing that can't be tracked.
Why Use History Fixer?
After visiting any objectionable site, it is possible that some images or thumbnails automatically got saved in some folder of your Mac. History fixer mac app locate and clear them securely in the blink of an eye and keep your privacy intact.
Install this app today and save yourself from getting into trouble,
Related Posts:
Disk Cleanup Pro for Mac – Best Mac Clean Up App
Memory Optimizer Pro – Best Memory Cleaner App For Mac
Best Music Apps MAC
Best OS X Apps 2018 – Latest & Essential MAC Apps