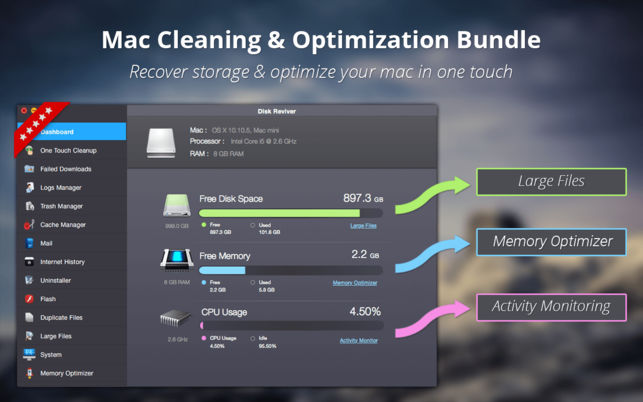 Disk Reviver App To Speed Up & Clean Up Your Mac
Last Updated on August 31, 2022
What is Disk Reviver?

An extensive collection of disk cleaning and memory optimizing apps that will speed up & clean up your Mac by freeing up chunks of storage space and enhancing its performance. If your Mac often lags in space due to unnecessary junk, this tool perfectly fits your requirement. With enable Disk Reviver application, you will be able to reclaim wasted disk space on your Mac and thus, optimize its memory.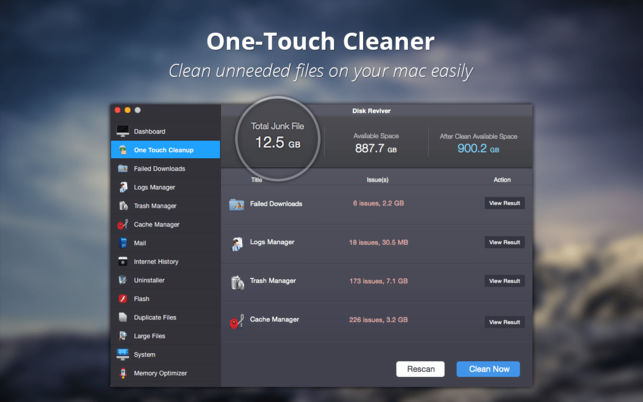 With Disk Reviver enabled on your Mac, you can always recover maximum space on your Mac in a single click. Its comprehensive tools always ensure you have a well maintained Mac. Here are its salient features:
One Touch Cleaner: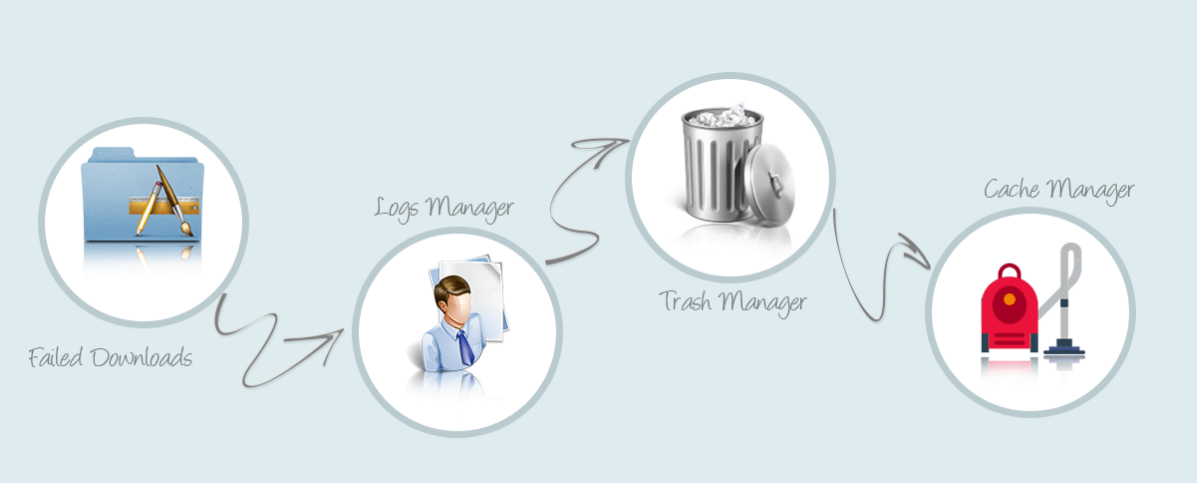 This features includes four powerful tools to help clean up your Mac in one single touch. It is completely safe and saves you time. These tools are:
Trash Manager: Trash Manager enables you to clean all items in Trash in a single click. This helps you save ample of disk space. You don't have to do it manually, Disk Reviver will do it for you when you need to recover storage space.

Logs Manager: It cleans unwanted cache & log files from your Mac machine.
Cache Manager: The Cache Manager clears the app cache and all other unwanted files for your Mac's optimum performance.
Failed Downloads:: This tool deletes all incomplete or failed downloads in order to free up space.
Uninstall Apps Safely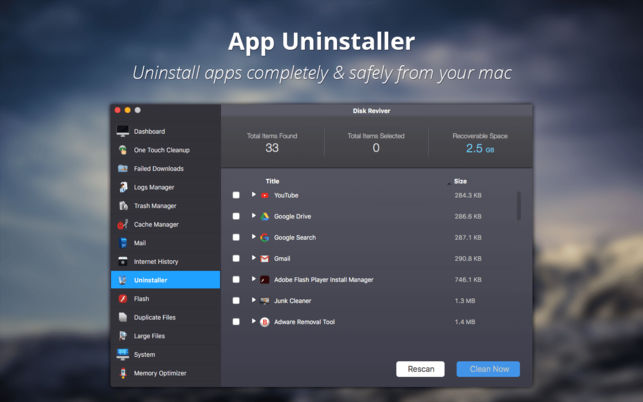 Uninstaller lets you uninstall an app completely and safely. Every time you uninstall an app, there's a high possibility of leftover residual files which occupy unnecessary space. It delete them too.
Therefore, Use this app feature and safely uninstall any app with the help of Uninstaller in Disk Reviver.
Failed Downloads
Did you know when you download something big from the web and it fails, it still occupies space on your Mac? Failed Downloads of Disk Reviver deletes all incomplete downloads since they occupy unnecessary space on your Mac. So next time when a download fails, don't forget to delete them using Disk Reviver.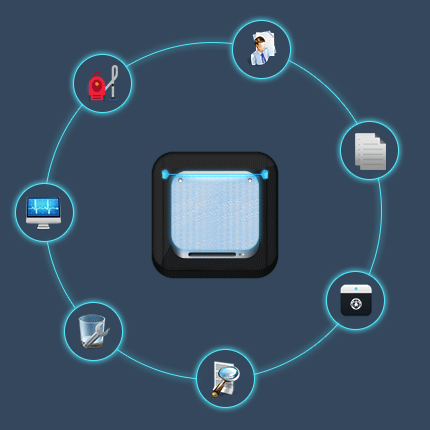 With Disk Reviver , you can even scan & delete duplicate files hiding in every corner of your Mac. Not just photos, but also documents, audio files, video files and a lot more! You can scan everything and thus free up humongous space from your Mac.
Unwanted Large Files: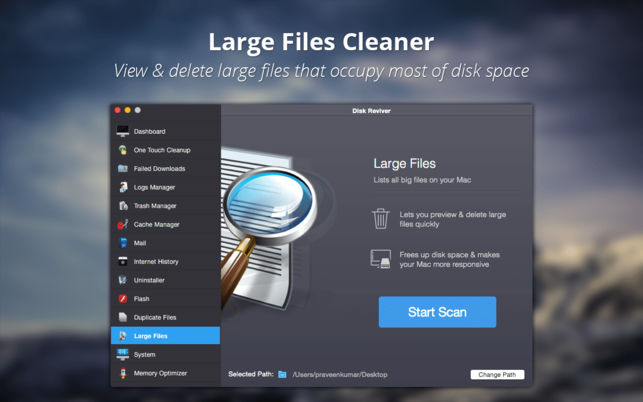 Are large files scattered on your Mac? Don't worry! Disk Reviver scans and shows you all large files existing on your Mac so that you can always review these files before you delete them.
Memory Optimizer
Memory Optimizer lets you speed up your Mac by killing all running memory hungry apps to give you a more optimized and fast system.
Why Use Disk Reviver?

Use Disk Reviver to recover chunks of storage space and at the same time optimize your Mac's memory. Disk Reviver is one of the best choices you'll make when you're running out of space.  This tool is developed to help you save lots of storage space for its smooth and efficient functioning.
If you have a brand new Mac, this tool lets you maintain its speed and performance for a longer time. So, install it today! Need IT Support services in Ottawa? Make sure you never has downtown, keep your IT business running in safew hands.
Related Posts:
History Fixer App For Mac – Remove XXX History
Memory Optimizer Pro – Best Memory Cleaner App For Mac
Disk Cleanup Pro for Mac – Best Mac Clean Up App
Best Music Apps MAC
Best OS X Apps 2022 – Latest & Essential MAC Apps