Best App to Free Up Space On Your Android Phone
Last Updated on August 23, 2018
Nowadays the smartphones usually come with a storage of 32GB which seems to be quite enough as standard but do you know it also gets filled up if a person is bit carried away with installing too many apps and taking photos.  
So, if you are dealing with such a short storage in your smartphone and getting "insufficient storage available" message while trying to use camera or downloading anything, this simply means you need to free up some space on your phone for its smooth functioning. How are you going to do so?
How can I increase storage on my Android phone?
Do emails take up storage on Android?
How do I clean up my Android phone?
How do I free up space on my Samsung phone?
How to free up ram on android?
How do i free up space on my android phone?
How do i free up space on my samsung phone?
Here's the solution: FreeUpSpace App

What is FreeUpSpace?
FreeUpSpace is a space saver android application that devoids amounts of internal as well as external storage available on your Android device.  
While most devices come with an expandable storage, "running out of space" is still a problem for millions of Android users. Commonly, the main cause of device "running out of space" is installation of excessive number of applications because they take up large space.  Apart from apps, videos and pictures also involve lots of memory
What are the effects of Storage full on your Android Phone?
Whether you download heavy apps and games or have tonnes of photos and HD videos, storage space can quickly run out.  So, when it happens, your phone might become unresponsive. or may slow down and offer you a poor experience.
Hence, to avoid bad performance of your smartphone, it is important to free up space. Although there are a number of ways to clear your device, there are many people who don't have any idea and they look for solutions. Thus, here we have found all-in-one solution to your storage related issues.
So how FreeUpSpace will help you:
If you don't know what apps should be removed or find it a cumbersome job to find and remove duplicates of pictures, you can use Free Up Space android app, which is the safest and effective application to free up space from your Android phone and help in its smooth functioning. FreeUpSpace comes up with salient features that it scans your device for such duplicates thus, helping you to delete them.
How to Increase Storage on Android Phone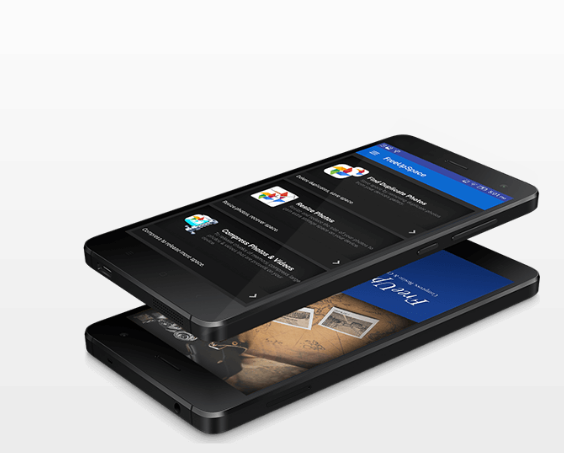 Device Clean Up:
Free up the space on your phone more quickly and easily than ever. With the help of FreeUpSpace, you can delete old photos and memes from chat apps, videos in the internal storage of your device, erase unused apps that are consuming battering, internet as well as space, clear your cache and more.  
Erase Duplicates:
A number of photographs in the gallery of your phone might be highly similar or duplicates.
Now, you can keep your phone's gallery clutter-free by removing duplicates and highly similar photos.
Boost Device Performance
Removing junk from your phone helps to get you enough storage for its smooth functioning. The app gives you regular alerts for applications running in background, duplicates or other junk files so that you can remove them timely and thus, stay updated with the storage limits.
Well Organized Files:
Using FreeUpSpace keeps all the photos, videos and other files in a compressed form to release storage memory. Additionally, it is very easy to view, share, edit, delete and even manage media in your Google Photos library.
Features of FreeUpSpace: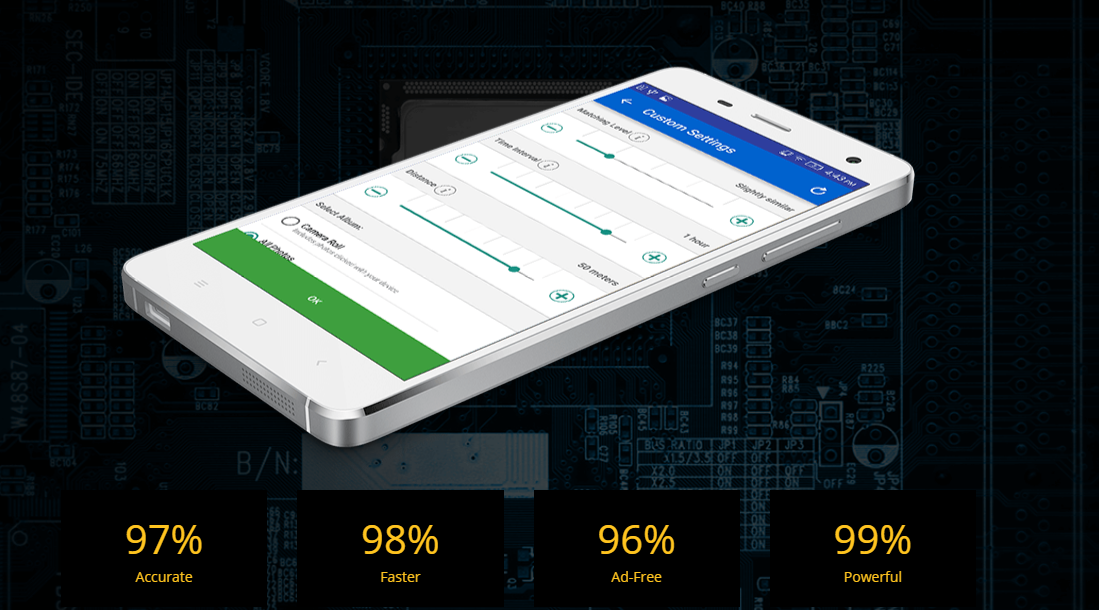 While occupying limited storage on your device, FreeUpSpace acts as all-in-one space saving suite by offering three services in one application:
1
) Scanning Duplicates:
FreeUpSpace lets you search for duplicate media files in a more customized manner i.e through matching level, time factor and GPS, it finds out the photos taken and thus easily clean them.
2) Resize photos: Free:
With FreeUpSpace android app, you get a slick option of resizing the photos or other media files. It quickly resize your device media and lets you recover huge space on your smartphone.
3)  Compress Photos & Videos:
By using free up space on your Android phone, you also get control to compress the photos and videos and thus, save substantial amount of storage on your device.
And finally, it's always a good idea to manually manage your phone every once in a while. Go through your phone once a while and delete old text messages, clear call logs, uninstall apps you no longer use and last, but not the least clear cache.
RELATED APPS: