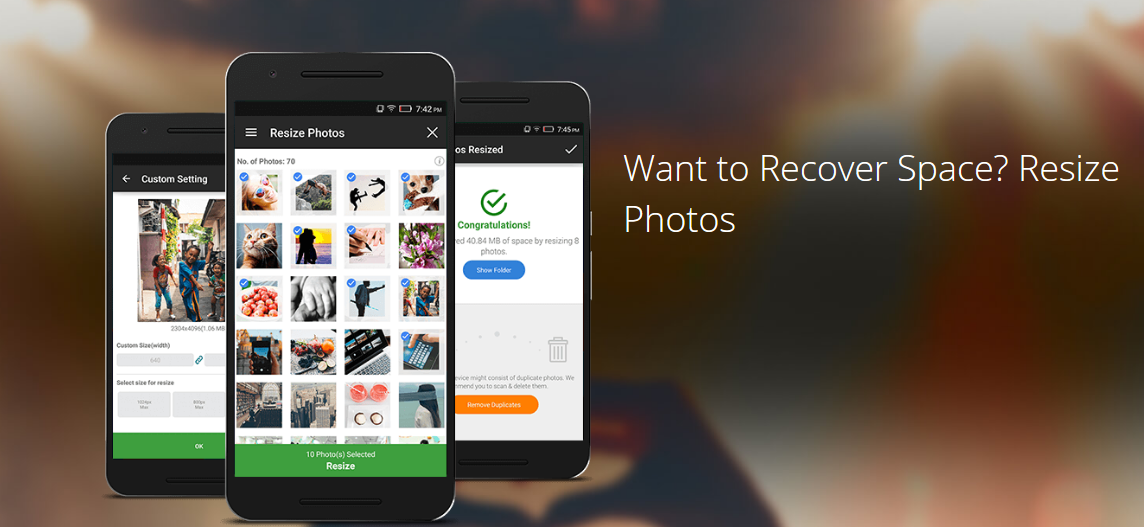 Resize Photos Android App – Reduce Photo Size & Save Space
Last Updated on September 7, 2018
While buying a new smartphone, people generally look for good camera quality.  There is nothing wrong with this because we all love to capture moments. But do you have any idea how this affects the device storage? There may be few questions that you might have in your mind
How do I resize a photo?
How to resize images on Android
How to reduce photo file size on android phone
How do I compress a photo size on my phone?
How do I make a picture smaller in size?
Which is the best app to resize photos on android? Let us explain to you.
When we take any photo in a device with a high-resolution camera, it always captures the photo with a comparatively larger size which takes more storage in device memory as well as difficult to share on social medias, which is the very first step after taking selfies or pictures.

So, checkout this Resize photos android app, which will help you to reduce the size of the photos without compromising with its quality and, thus, helps in saving a significant amount of space in your phone.
What is Resize Photos Android App? – Reduce photo file size on android phone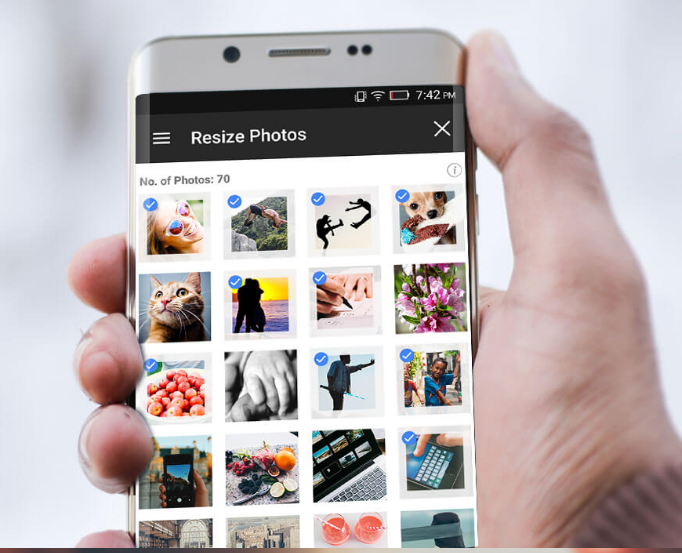 Resize photos android app that allows a user to change the frame of the pictures to fit them into another frame. This way a user can reduce the size of the frame without affecting the quality of the picture.  Now that you will have reduced file size of the images, you can instantly send or share them on web forms, facebook, instagram and even on emails. Using resize photo app for android, one can choose the customized file size and optimize a substantial amount of storage on the Android space. This application is free for all Android users.
Why to Install Resize photos android app?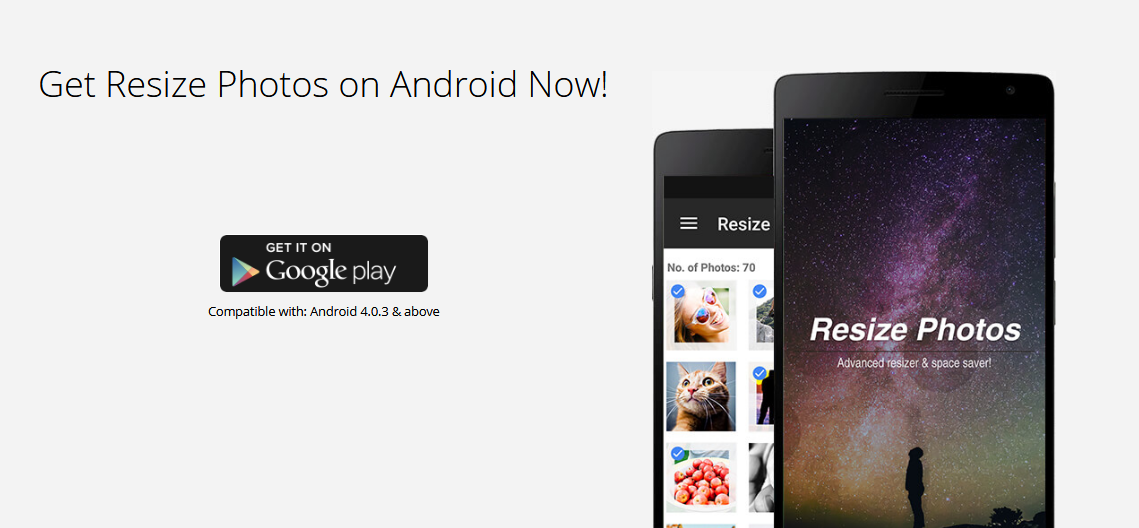 Who wants to unwillingly delete photos from an android phone in order to save space? We understand your love for your photos and this is why you need the power of resizing photos and optimize your phone's gallery.
With Resize Photos app, you have the complete control to decrease the size of your Photos so that you can make room for more photos and thus, no need to worry about 'running out of storage space' on your device.
Here are some salient features of Resize Photos app:
Get the images printed on all sizes of papers.
Lets you share photos with friends, family or loved ones very easily.
Change the sizes of frames to your favorite ones.
Recover a large amount of space and boost your device performance.
Want to Recover space?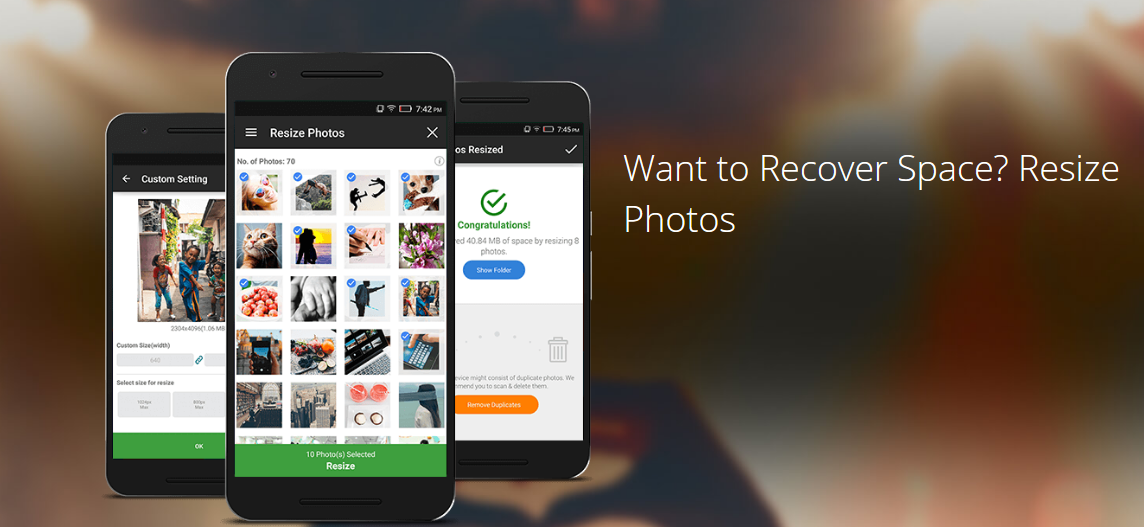 As maximum space on your device is covered by photos. Therefore, if your phone's storage is running out of space, this tool is all you need. You need not delete the images but with resize photo app for android, and save a considerable amount of space on your device.
Related Posts:
Best App to Free Up Space On Your Android Phone
7 Best Of The Best Astrology Apps For Android Phones