Duplicate Photos Cleaner iOS App – Remove Duplicate Photos iPhone
Last Updated on October 3, 2018
Finding your iOS photos library too messy? Keeping two or more identical photos is typically wastage of memory. There is almost no difference between those pictures and hence seems no use to keep them all. Though you can manually check the duplicates and clean them, yet it sounds like a tedious job no one takes out time for. Also question that is running on your mind like,
How do I remove duplicate photos?
How do I delete duplicate photos on my phone?
How do I eliminate duplicate photos in iphoto?
How do I delete duplicate photos on my iPhone 7?
How to delete duplicate photos on ipad?
If you want to get rid of duplicate photos from your iPhone, you can install "Duplicate Photos Cleaner for iOS".
What is Duplicate Photos Cleaner App for iOS?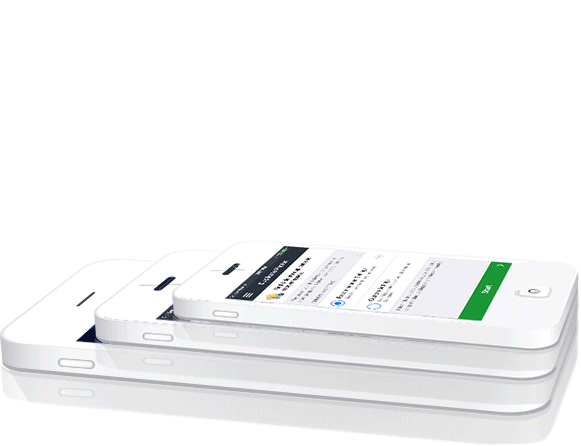 Duplicate Photos Cleaner is an ultimate storage slimming app for your iOS devices. With this duplicate photo cleaner app, you can search for all the copies of duplicate photos existing on your device by simply scanning your Photos library and remove then if you don't need anymore. If you want your photos organized and want to save space at the same time, this is the perfect device cleaner app you'll need.
Features of Duplicate Photo Cleaner app

Find duplicate photos and similar photos:
With this app, you have the control to find potential duplicates and similar kinds of photos present in your device storage. So, if you've captured the same shot more than once and now finding the removal of all other shots a wearisome task, this is the best app you'll ever come across. This duplicate photo cleaner app lets you play with customized settings to find duplicates like GPS, time and, also Matching Level,
Flexible settings: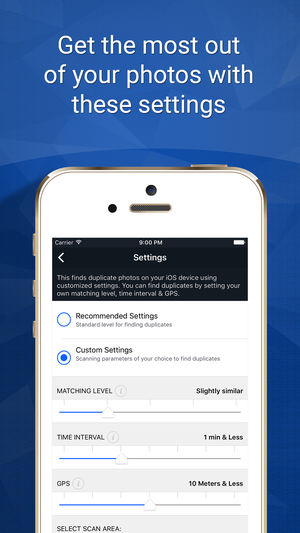 You can set the degree of duplicity based on which you'd prefer to get the results. You get the option to check duplicity level based on time, gps settings or the matching level of similar kind of pictures.
Automated Process:
Once you scan all the duplicates, you can mark all you want to eliminate except those you want to keep and thus, clean them all at once.
Space Saver:
Keeping all the 10 shots of a single click might not be worthy of saving to your photo library. Instead you can delete a few of those that exist as duplicates.This will help you getting rid of warning messages like "Storage almost full" or "Your device is running out of storage".
Benefits of Duplicate Photos Cleaner for iOS?
Duplicate Photos Cleaner helps you in discarding multiple copies of identical images for a trimmed and organized photo collection. The app offers completely automated process which is very simple, quick and easy to execute.
Just a few clicks away!
Organized Photo Library:

This app helps to clean multiple duplicates of photos to recover valuable space and keep your photo collection organized! Additionally, regular deletion of duplicates will always keep your photos library clean and clutter-free.
Released Space: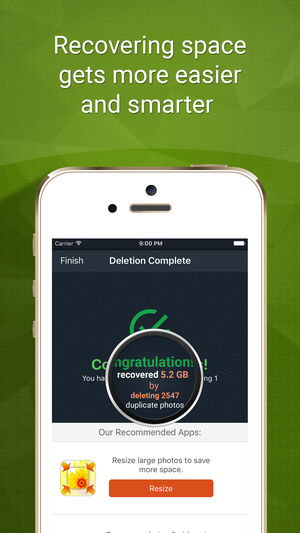 After removal of hundreds of duplicate pictures, you will discover more device space. Hence,
No Duplicates Anymore!
Cleaning the duplicates from your iPhone or iPad can't become easier than this. Let the app handle this for you!
Quick Deletion in no time
This app will save your valuable time and efforts in manually sifting through thousands of your gallery pictures. So, use this app and get the benefit of quick photos removal from your iOS device.
Why choose Duplicate Photos Cleaner?
If you like to keep your photo collection organized and clutter free, Duplicate Photos Cleaner is the tool you need for your iOS device! It helps you remove duplicate and similar images easily and quickly, thus, saving storage space on your iOS device. To enjoy the benefits of application on your iPhone, simply launch the app "Duplicate Photos Cleaner" and get the job done!
Related Posts:
Best iPhone Apps – iOS Apps for 2018
Free up Space App For iOS – Clean up Storage on iPhone
Compress Photo iOS App – Reduce Photo Size on iPhone, iPad
Space Reviver iOS App – Speed Up & Clean Up iPhone, iPad
Ad-Blocker Pro App – Best Ad Blocker for iPhone and iPad on iOS