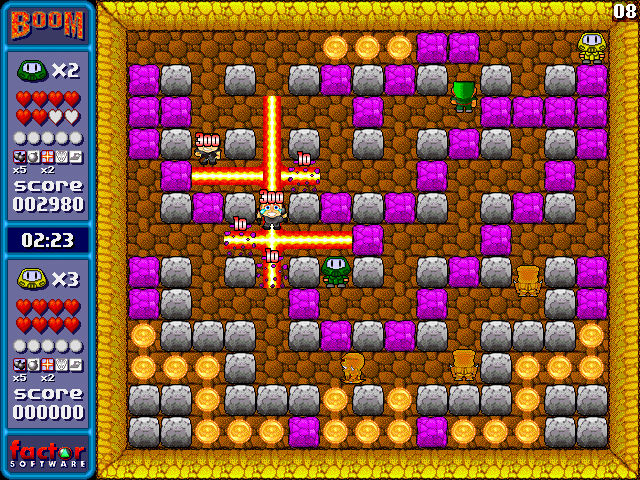 BOOM
Last Updated on December 10, 2016
Boom is a game of Bomberman and it can be known as "Bomberman meets Doom". Brings the feel of 8-bit console gaming to the Mac. Where your goal is to infiltrate eight alien infested areas, each one divided in 10 sub-zones, You have to get rid of all enemies using your bombs and finally kick the Big Alien Boss back to his place.
Features- 8 soundtracks and multi-channel sound effects, 80 different levels, 10 different enemy characters of varying intelligence and weaponry
Recent Changes- New In-App Store, Fixed a bug in the update check functionality, A few minor bug fixes and code improvements, Updated Help.