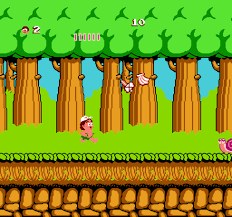 Adventure Island
Last Updated on April 21, 2016
Enter the world of adventurous rides; full of mysteries, hidden quests that need to be unlocked efficiently. Dare to unlock each level with an effective power at your hands like never before. Play the game as a superhero, go for a thrilling journey where you have to differently overcome each challenging level in a mysterious island. The main mission is to rescue the princess sister 'Tina' who has been kidnapped by an evil, scary monster. The main mission of the game is to uncover the actual truth and the ultimate secret of this mysterious island. Master Huggins, bravely comes forward to rescue Tina and dares to unveil this thrilling journey.
Enter into the secret world of monsters. Enjoy exciting rides, overcome the hurdles, challenges that come your way to rescue Tina; princess sister. The game involves a secret rescue mission for letting you enjoy this mission. There are four dinosaurs that act to be much friendlier and serves to be good riders to help you in each daunting situation. The task is not at all easy to rescue her. You come across various hurdles, enemies, different characters that you need to destroy with your outstanding power. Play the game, keep yourself unharmed, secure in the forest.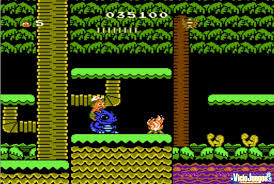 Awesome Features:
Collect maximum bonuses.
Jump to eat fruits.
Ride on Dinosaurs.
Overcome obstacles with your unusual power.
Fly and run all over to collect gems.
Grab and get the gaming application to enjoy this awesome journey.